8.Assemble a Rear bumper
8-1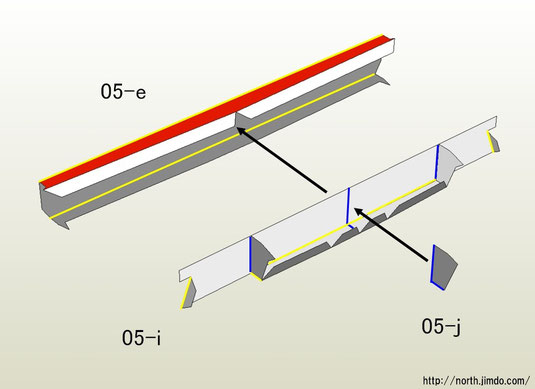 glue each part together.  05-i adheres to the center of 05-e, and please do the cuts of the 05-e upper part in an aim.
8-2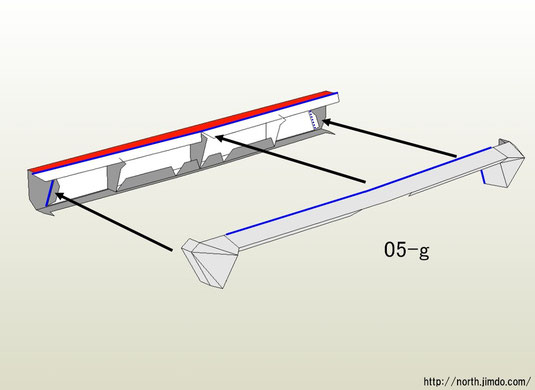 Assemble 05-g, and adhere like a figure.  Because it is complicated, please confirm the shape of 05-g with 3d model windows enough.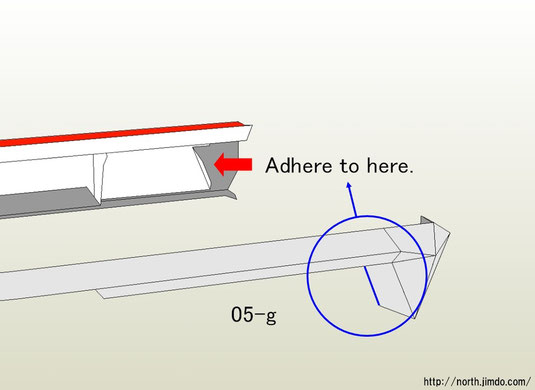 There is the place to adhere to inward of the part.
Please confirm it in an upper figure.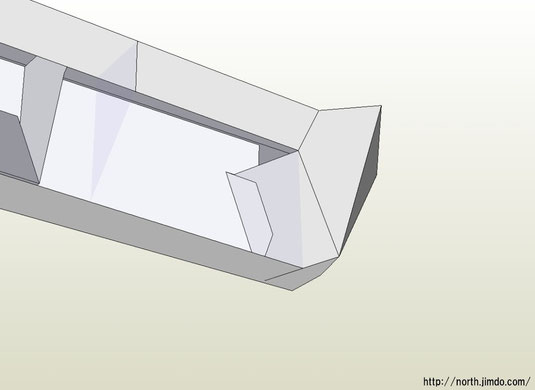 Adhere like an upper figure.
8-3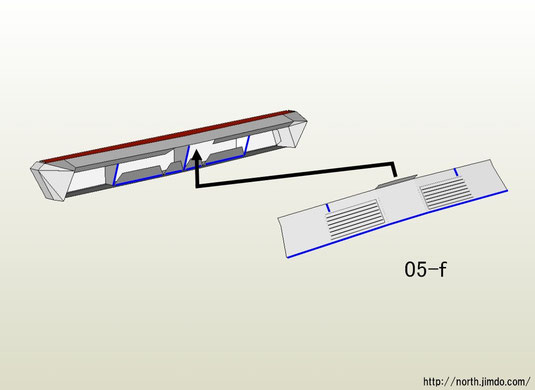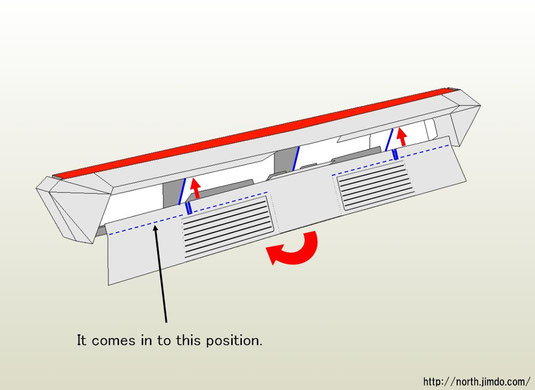 Insert it to the dotted line position while matching the cut of two places of upper parts of 05-f with reinforcement passing in a bumper lengthwise.
Glue the lower part of 05-f together with a bumper afterwards.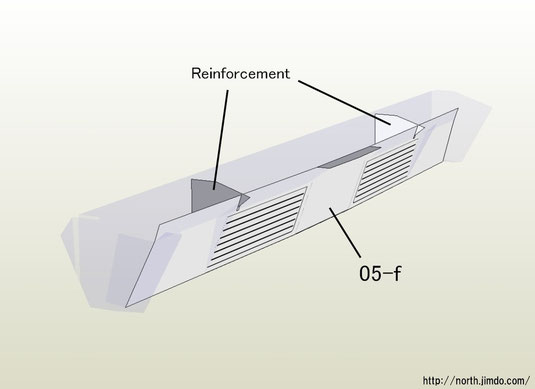 This figure shows reinforcement and relations of 05-f.
8-4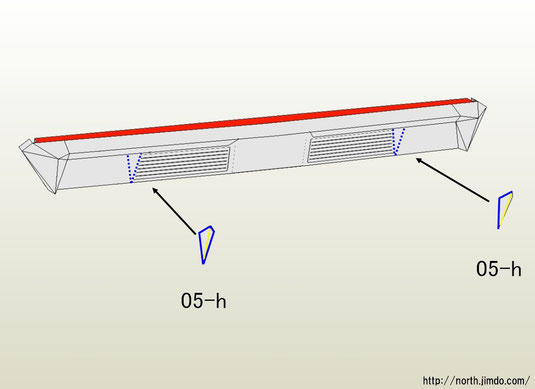 At the position of the guide line, glue 05-h.
8-5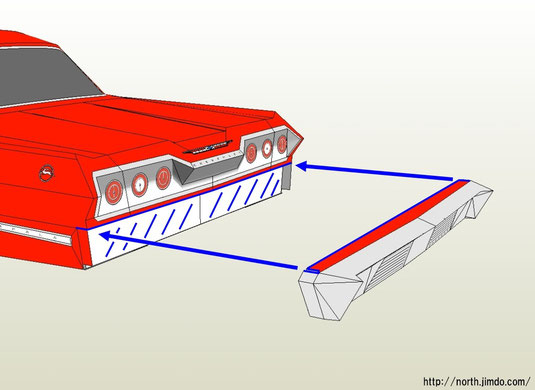 Match the cut of bumper both sides with a body, and adhere.