6.Assemble a front bumper
6-1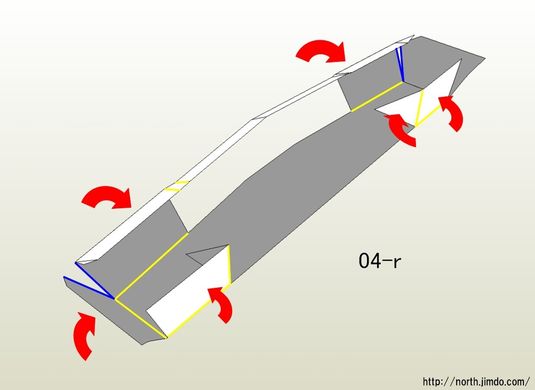 Assemble 04-r like a figure.
6-2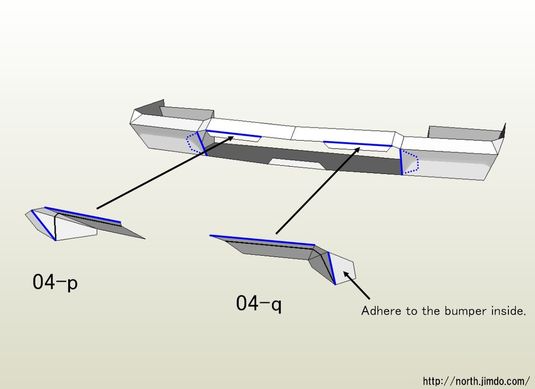 Glue 04-p, 04-q to the front opening of the bumper.
Glue a place to show in a figure on 04-p, 04-q to the inside of the bumper.
 
6-3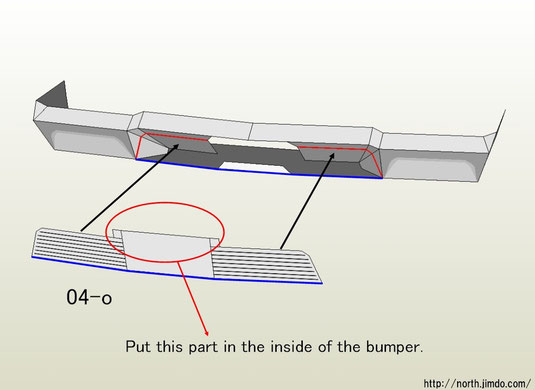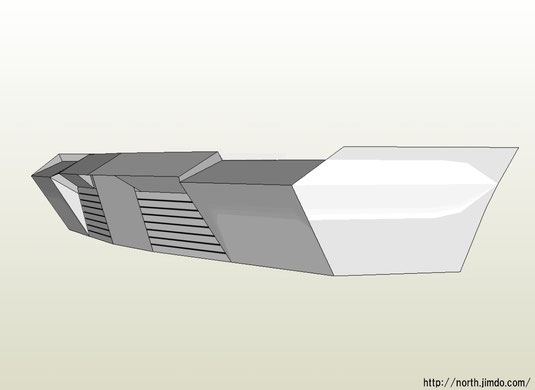 Please refer to an upper figure.
6-4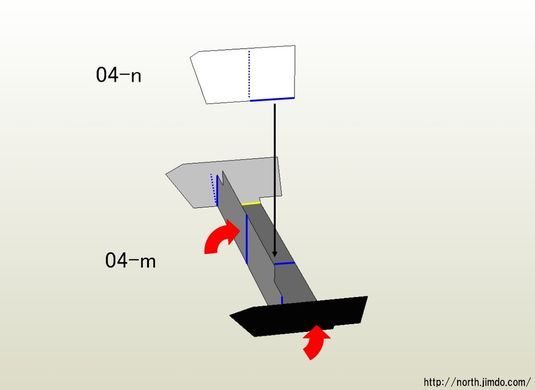 Assemble a reinforcement part of the bumper inside.
6-5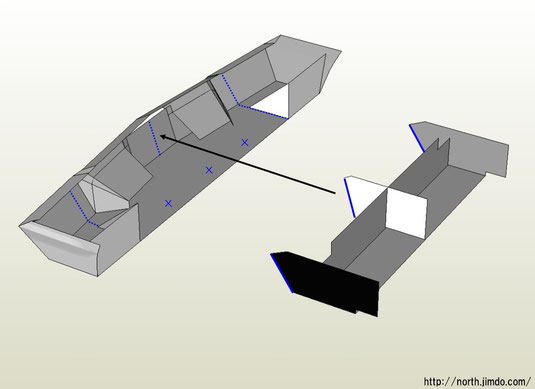 Please glue a reinforcement part to the inside of the bumper.
6-6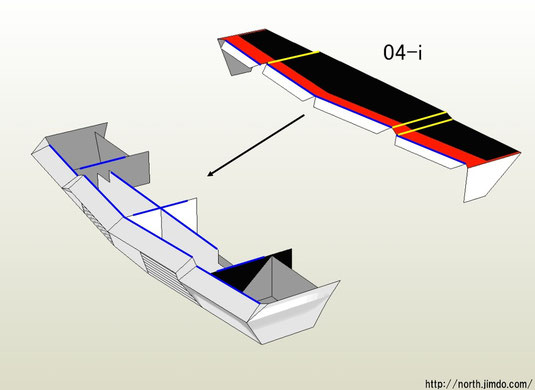 Glue 04_i together.
Merge the front part of 04_i first to the front part of the front bumper.  

Try temporary assembling several times, and please go after you understood the point.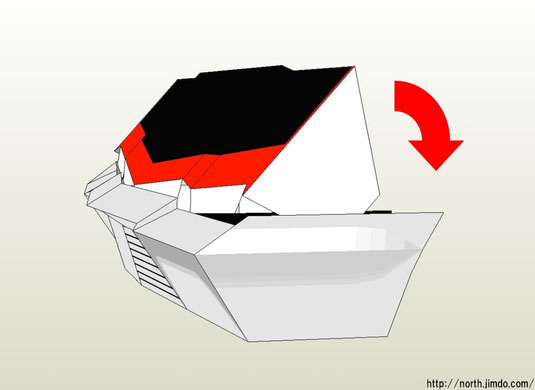 Lower it to the lower direction with the part which I presented as the fulcrum, and glue the rear of 04_i together to a bumper afterwards.
6-7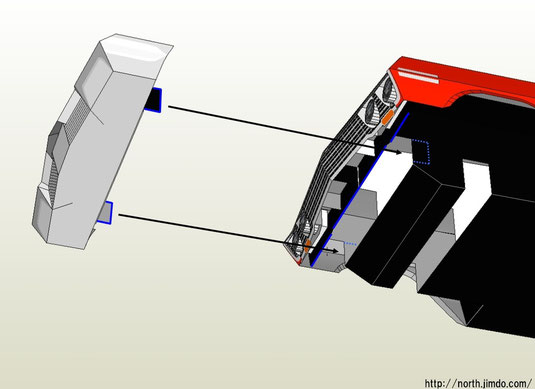 Please glue a front bumper on the body.