5.Assembling of the body front part
5-1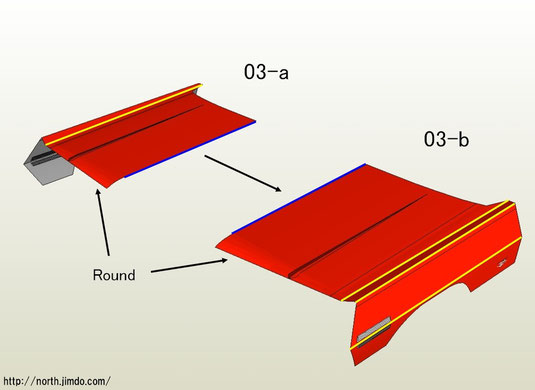 Glue 03-a and 03-b together.In the bonnet front part, please round off a little.Please be careful about the directions to bend.
5-2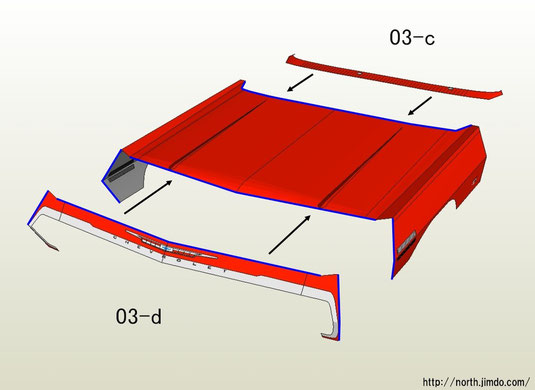 Please glue each part together.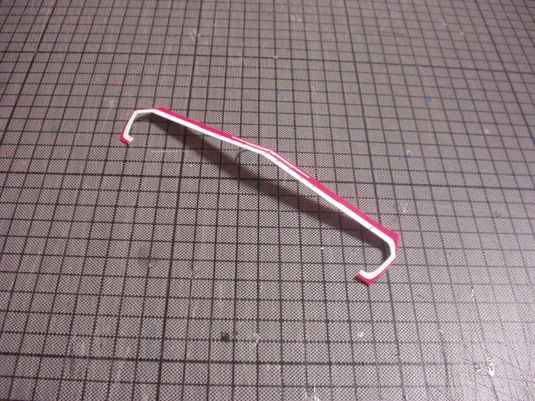 When 03-d is very thin and cuts it, please be careful.
5-3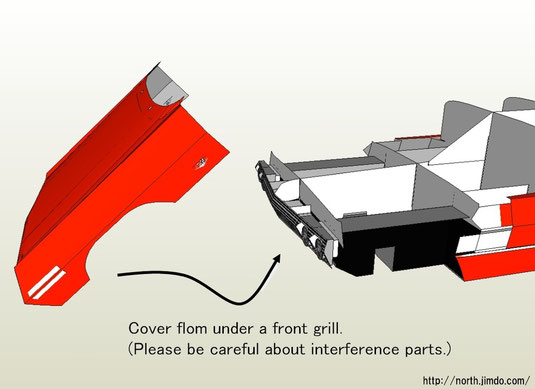 Mount a bonnet part.
Cover as if hooking it in the lower area of the front grill.  

Try temporary assembling several times, and please go after you understood the point.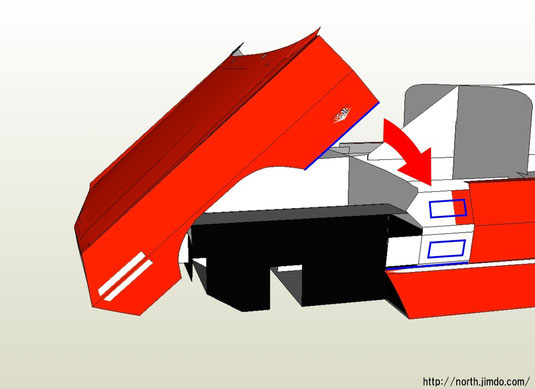 Take it down as the state to the door front part, and please adhere.
5-4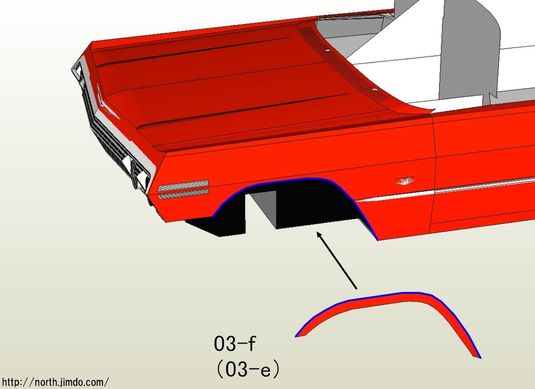 Mount a front fender. Because it is a thin part, please work with caution.