3.
3-1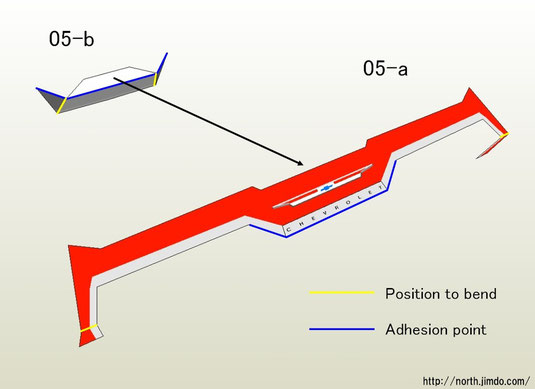 3-2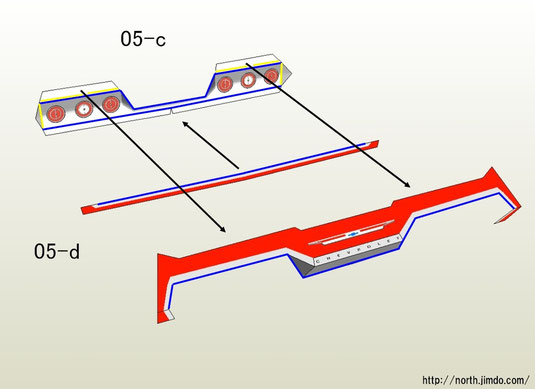 Adhere to the rear panel after gluing 05-d in the lower part of 05-c.
3-3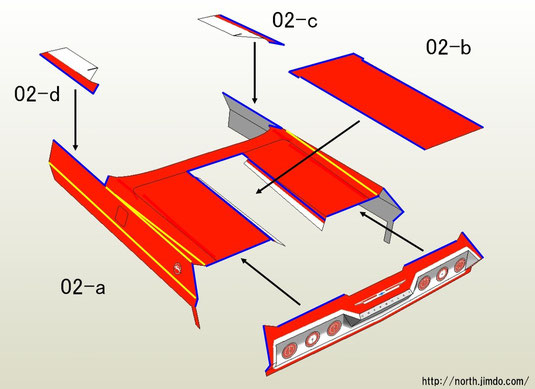 Glue each part together. Because it appears and does not set a margin, I get as needed in a blank, and please make a margin.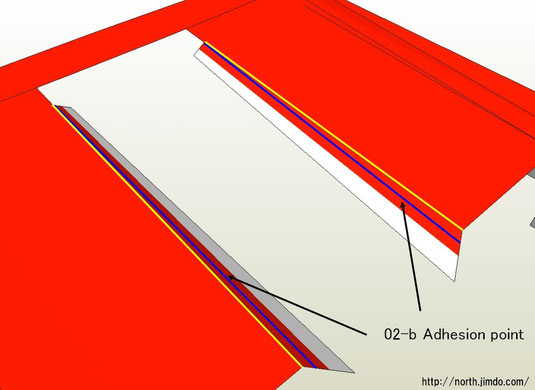 An adhesion position of 02-b is the position that I showed in a blue line. Because a guide line is in the part, please confirm it.
3-4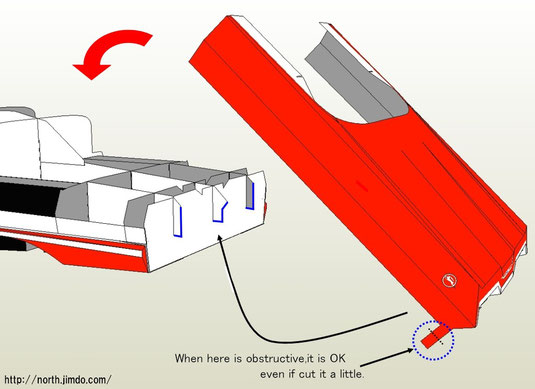 Mount the body which assembled.
Perform several times of temporary assembling, and please work after understanding the point.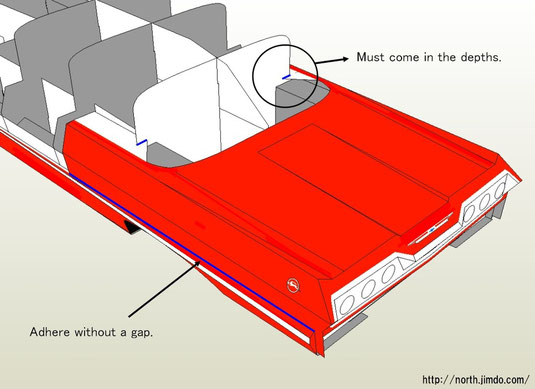 Comfirm the place that showed in an upper figure.
3-5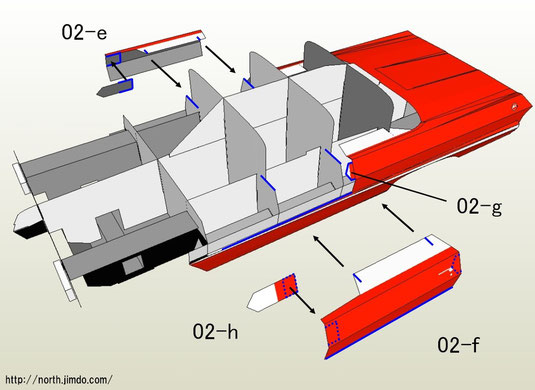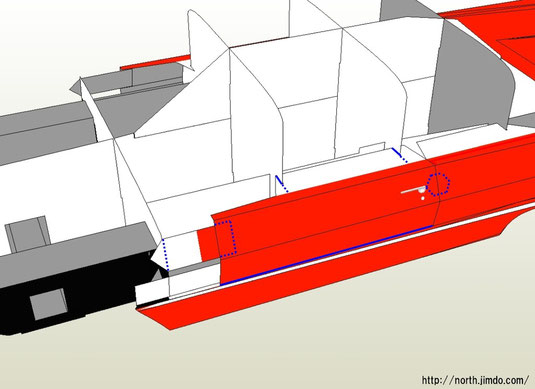 It becomes like an upper figure when adhere.