2.Assembling of the body.
2-1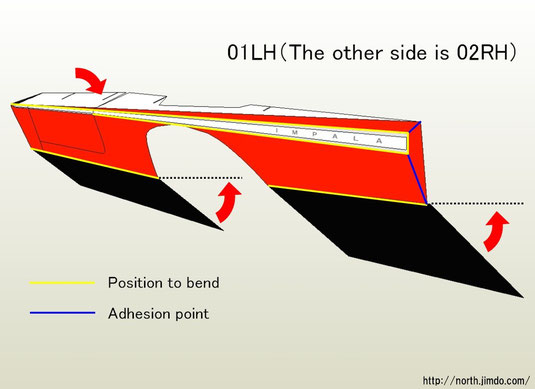 In the figure,explain left-sided assembling for an example.Please assemble the other side (the right side) equally. 
The space of the folding line is small and is hard to bend it, but put a ruler and do it, and please do it for a sharp fold.
The black part becomes a part of the chassis. 
2-2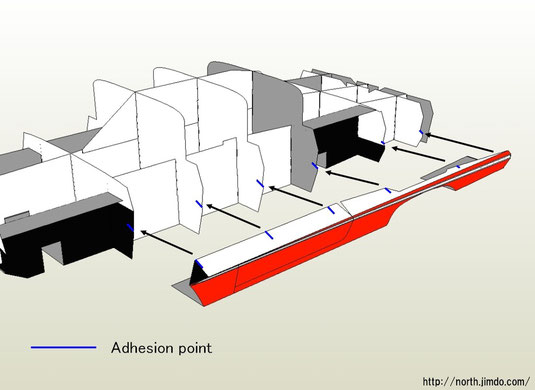 Insert the parts which assembled in the cut of reinforcement parts and adhere. 
2-3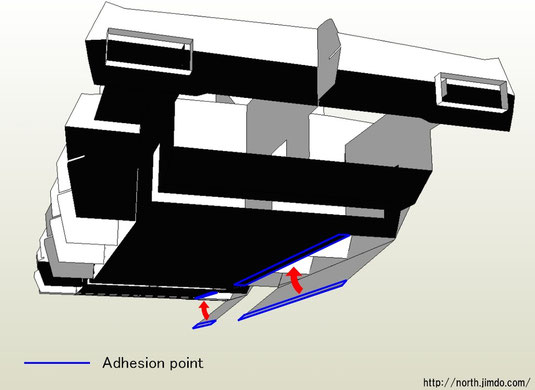 About the body bottom, glue an aspect to overlap with a chassis together.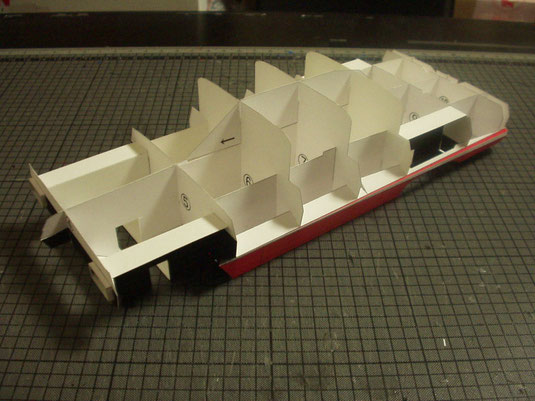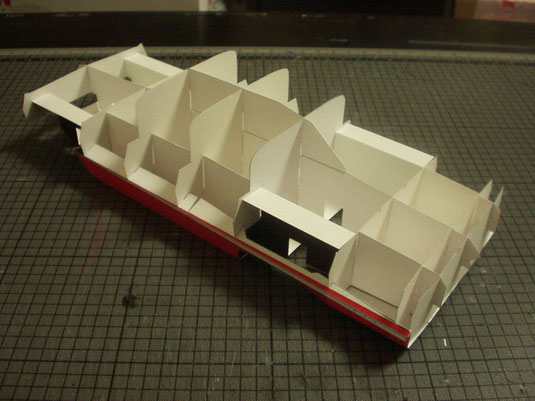 2-4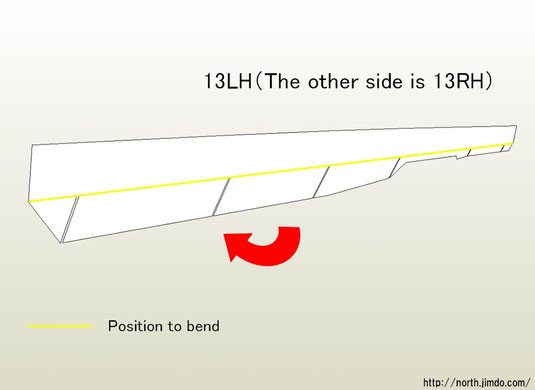 Assemble 13LH(13RH) of A-parts.
2-5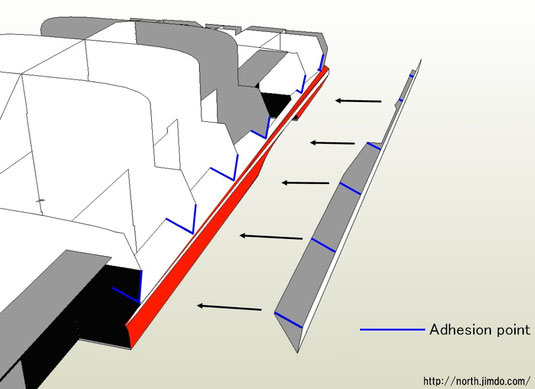 Glue the part which assembled last time in the upper part of 01LH which adhered.
2-6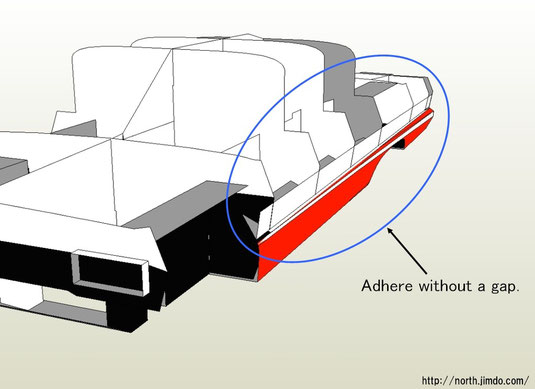 It becomes like an upper figure when adhere.
Because this part controls the shape of the body side, please work carefully.