⑥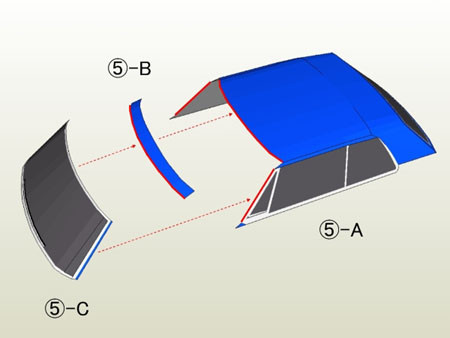 The roof assembly.Please glue the parts.
⑦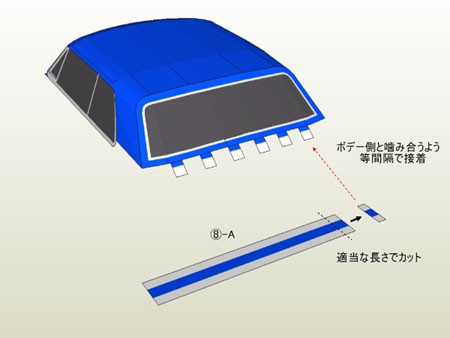 As with earlier, ⑧-A will continue to bond at regular intervals.
Position of the guide meshes with the trunk, please be careful to attach. Been glued to the trunk of a guide, you may wish to check the position while glue.
⑧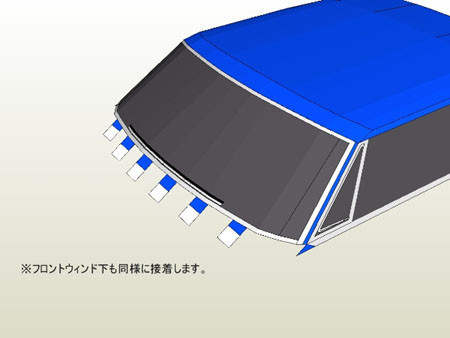 At the lower front window, please guide bonded as well.
⑨
Glue the roof. While engaged in the previous guide, and glue.
⑩