⑪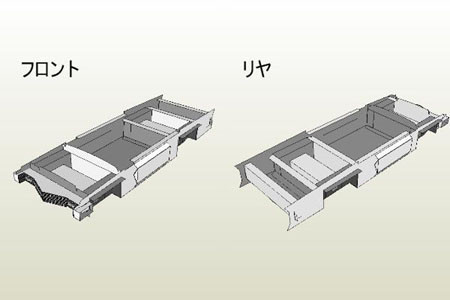 Please check the assembly so far.
Incorrect assembly, making it difficult to work after this.
⑫
Assemble the parts of the roof reinforcement.
A figure as a part ⑬ ⑭ with the glue. Please guide bonded according to the blue line.
⑬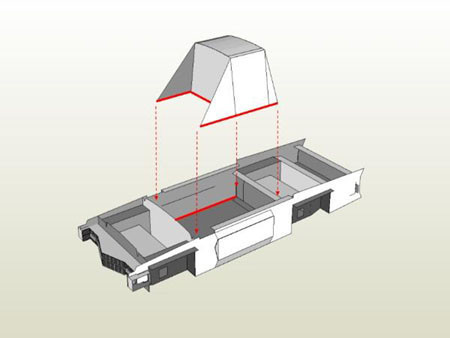 ⑭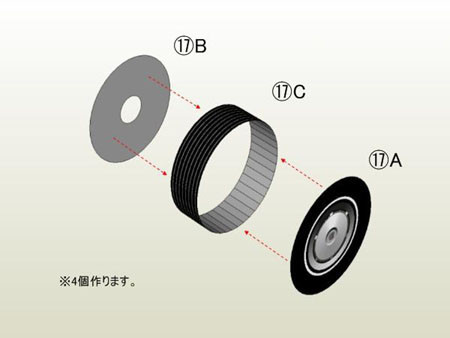 Assemble the tires.
If you need the margin, "Bpart-⑧B" cut to the appropriate width, please use.
⑮