⑥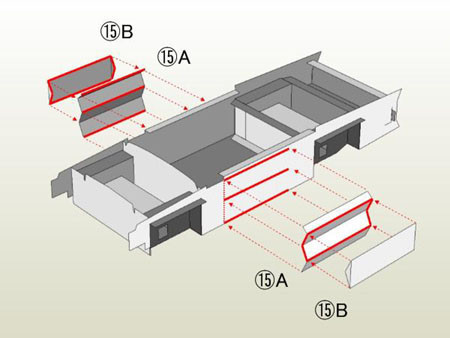 Please adhere to the blue line along the bonding portion noted.
⑦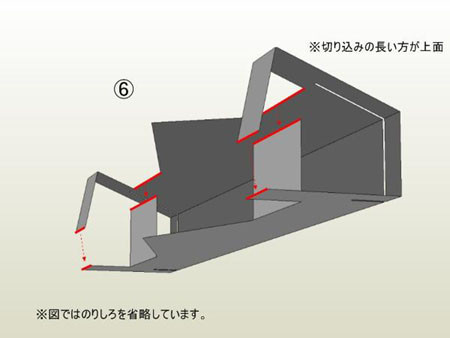 The long side notched, the upper surface.
⑧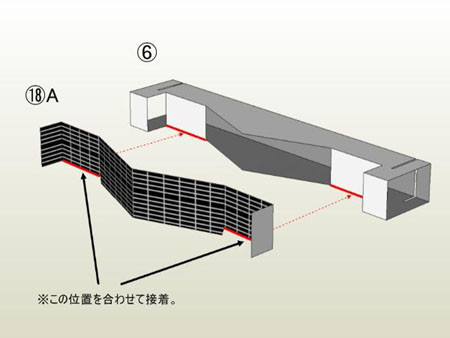 Please be careful to not confuse the top and bottom, of ⑥.
⑨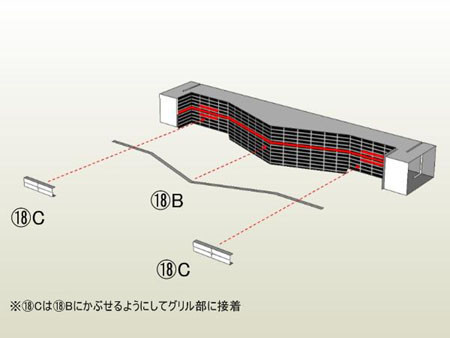 Please note that a very small part.
⑩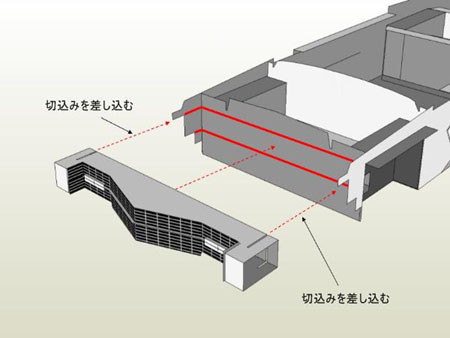 Please adhere to the body of the radiator grille.
If you are satisfied with the work so far, it should fit snugly into cut sections.